HONOLULU – University of Hawai'i head football coach Nick Rolovich completed his first signing class with the announcement…
Latest Facebook Posts
Na Koa Football Club added 5 new photos.Sunday, July 9th, 2017 at 10:08am
For the 2nd year, our Warrior football team participated in team building exercises at Schofield Barracks. Hooah!
Na Koa Football ClubWednesday, July 5th, 2017 at 8:34am
Happy 4th of July Warrior fans! But as we celebrate our nation's independence today, let's take a moment to send our prayers and aloha to Kalepo Naotala and his family on the long and difficult journey that lies ahead. Stand by for information on ways to help with his medical expenses.
Na Koa Football ClubSunday, July 2nd, 2017 at 12:18pm
Operation I'm Committed III. Surprise visit to season ticket holder Hilary O who was also the winner of the Vacations Hawaii package.
Latest Twitter Posts
Friday, July 21st, 2017 at 10:08am
RT @HawaiiFootball: Statement from the family of #HawaiiFB lineman @KalepoNaotala. #PrayersforKalepo https://t.co/mebHqDiDVt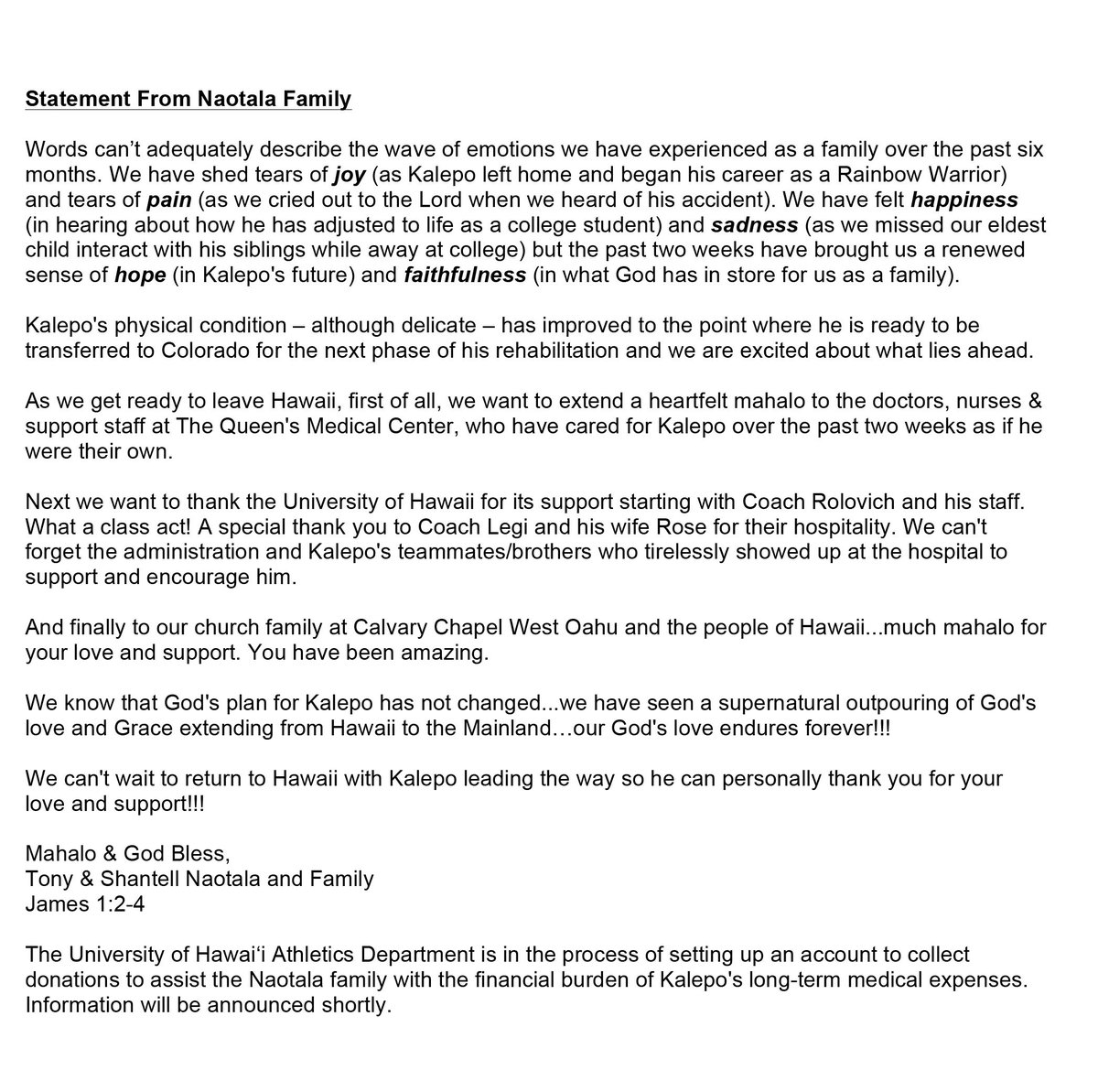 Wednesday, July 19th, 2017 at 7:12pm
RT @HawaiiAthletics: Happy to officially be part of the @UnderArmour family! https://t.co/71X1YaemYp